NEWS
Full JIM Show
Wait .. what?
JIM is broadcasting our live show? That's right! We took over their studio to blow the roof off!
JIM!
Whoa! Amazing news!
Get yourself some beer and popcorn, get a hold of that TV remote and tune in on March 31 on JIM, Bandmaniacs! Our very first live set on tv!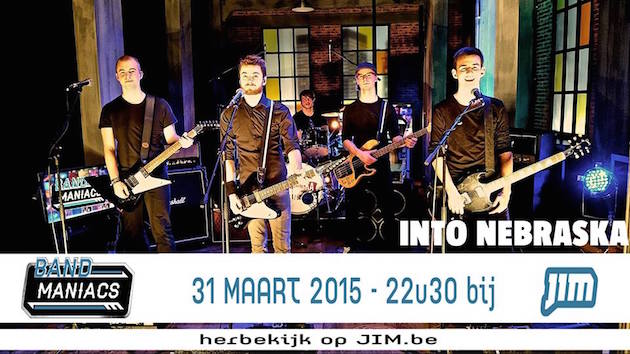 One Year "Therapy For Fools"
We made a new music video to celebrate the first birthday of our EP "Therapy For Fools". Here's All Over Again!
Working on our new rehearsalspace!
Day one of the working progress: a new floor We'll be ready to kick some ass in no time!
Music video "The Opportunist"
Are you ready? Because we are proud to present our very first music video of "The Opportunist"!
Let us know what you think of it on our Facebookpage!
EP Out Now!
We've got great news! You know that awesome EP that we recorded a while ago? Well, it's available!
Come get one at our shows or give us a sign to keep one for you in stock. Or just order it here on our website!
EP Release
We Nebraskans are not only counting down to 2014, because there's yet another thing coming.. On 25th of Januari 2014, we will release our very first EP "Therapy For Fools" at MAXIM'O Bar Leuven!
Check out the teaser!
EP Release coming soon!
Here's what's up guys: we went into the studio, recorded some songs and drank gallons of coffee.
Right now, producer Filip 'The Magician' is putting it all together into some goooood stuff, our very first EP. So stay tuned and prepare, because it's coming.. and it sounds narrrr... really narrrrrr!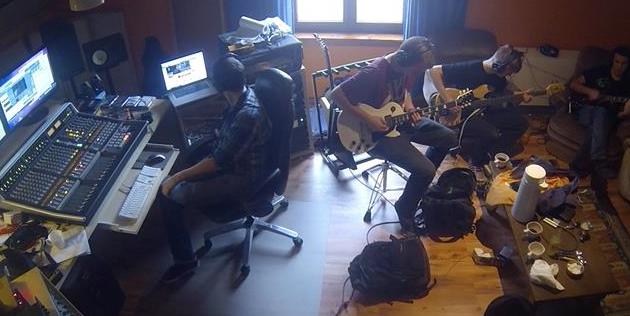 ITNB T-Shirts!
Great news guys! The very first Into Nebraska T-shirts are available! They are for sale at every show and at our headquarters for the bargain price of 10 euros.
You can mail us at intonebraska@hotmail.be! Pre-order your shirt because we have a limited stock!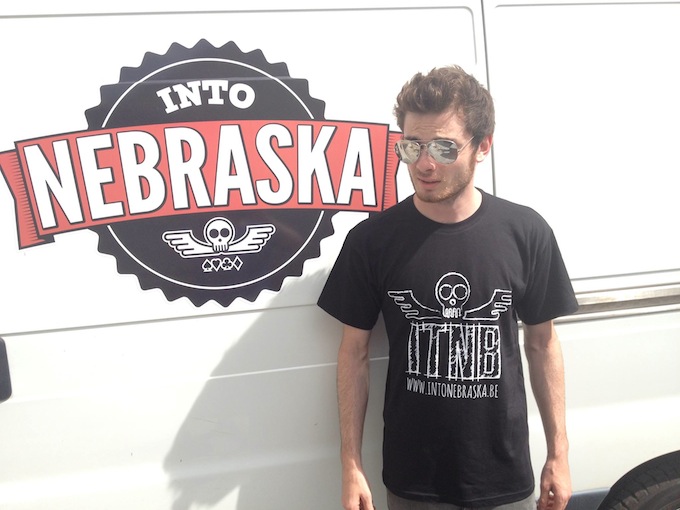 Thanks to CGDesign.be
New Demos!
Okay mates! We know it has been quiet in the Nebraskan camp,but that doesn't mean we weren't up to something.
We hereby present 2 new demos and we redid our first demo of One Shot.. Just because we can! All made in our garage! You can find it on our music page, Enjoy!
Last night at Botanique
Thanks to everybody who came out to support us last night at the Botanique! It was one of the most amazing nights in our band's lives! We would never have ended up third place if you guys weren't there to support us!
Although we didn't win, playing there last night was already 'a win'. So thank you all! Pictures and videos coming soon, so stay tuned!
Good News!
We've got some news! We want to do something for the people who are coming to our show at the Botanique, because the tickets are quite expensive.
Like last year we'll be having a BBQ in August for the band's anniversary, with a show from us and our friends from We Outspoken (Canadian band)
Everybody who comes to our show at the Botanique can count on a free BBQ-meal at our BBQ.
That's one more reason to show up right?
Playing at the Botanique
The 1st of June, we'll be playing at the Orangerie, Botanique. Because this show is so well-prepared and the venue is kinda big, the presale of the tickets is well-organized.
You can contact band members on their Facebookaccounts, the bandpage or the band-email if you want to order your tickets. Don't miss this, it's gonna be amazing!
New Website
Hi there! Welcome to our brand new website. Find out everything there is to know about the band.
Currently, we're writing songs and preparing for tour 2013, so you can expect some new material soon!